Featured Article
'NOW, A PERFECT TIME TO EXPAND'— LOPEZ TO IT-BPM PLAYERS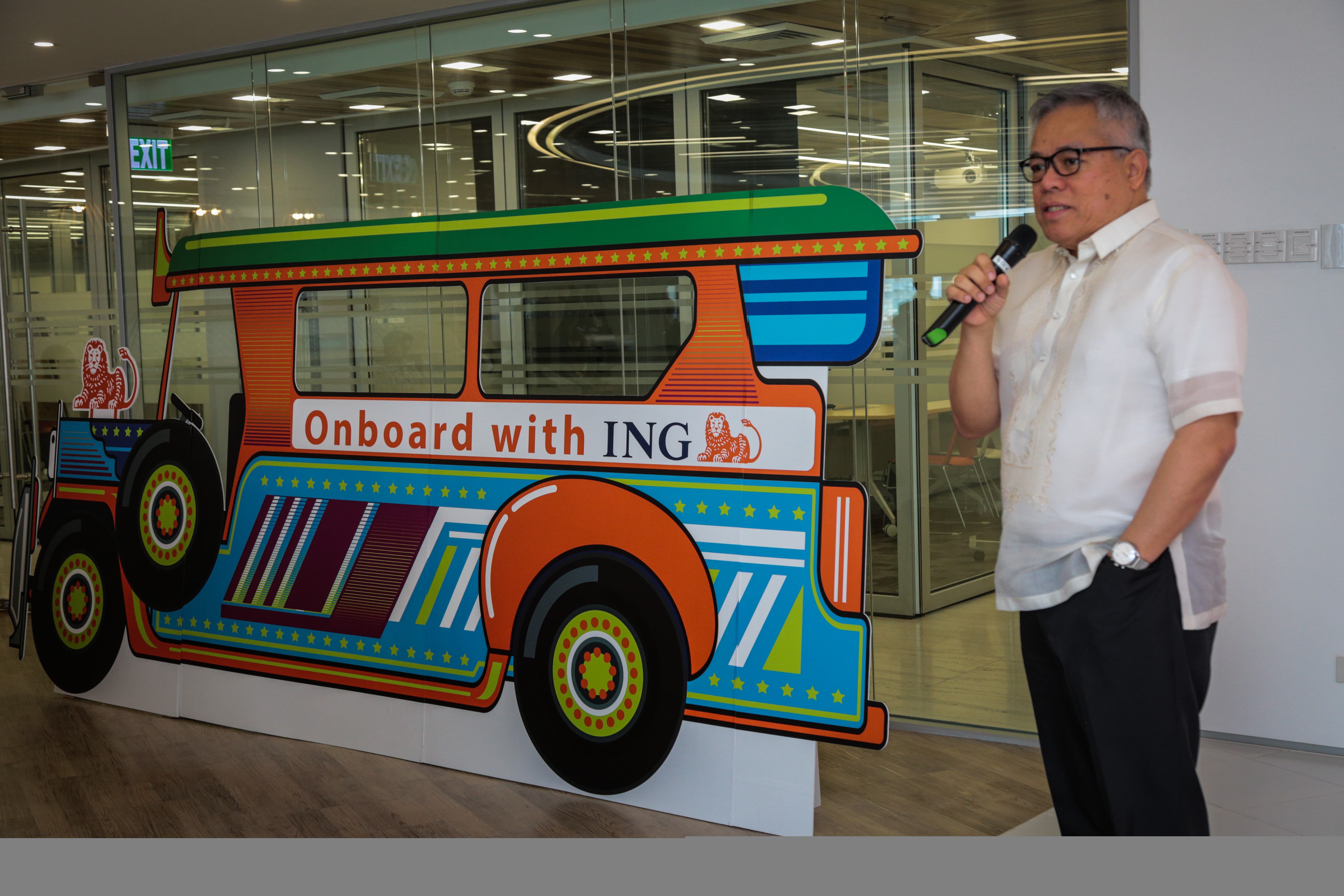 DTI Secretary Ramon M. Lopez during the opening of ING Business
The government intensifies its support for the continuous development of the information technology-business process management (IT-BPM) industry, following the industry's generated revenue of around US$23 billion and direct employment of 1.3 million last year.

Speaking at the office opening of financial institution ING Business Shared Services BV on 20 June, Department of Trade and Industry (DTI) Secretary Ramon Lopez said that ING's expansion comes at a perfect time when the Philippines is considered the global leader in IT-BPM, having an annual growth rate of 30% over a decade.

Sec. Lopez also mentioned that IT-BMP's economic contributions surpass remittances of overseas Filipino workers, making the industry more competitive and growth-driven.

"The industry benefits from an enabling policy environment under the administration of President Rodrigo Duterte. I encourage the IT-BMP industry players to continue expanding and specifically take advantage of this moment, when the Philippines is experiencing an economic breakout, as further intensified by efforts to improve ease of doing business," he said.

The trade chief also highlighted that the country has a qualified, highly-trainable, hardworking work force, with notable English proficiency and fast learning curve.

"Filipinos' adaptability to universal cultures and their high level of commitment and loyalty prove that the country's greatest asset has always been its people, who will bring inclusive growth to the rest of the country," he said. Read more.
(Source: DTI Website)
Date Posted: June 22, 2017